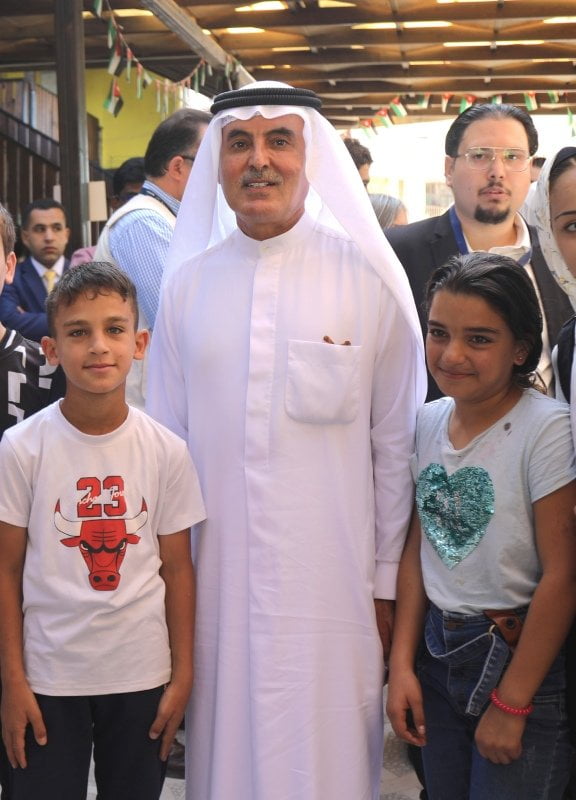 H.E. Abdul Aziz Al Ghurair
Chairman, Abdulla Al Ghurair Foundation
Investing in high-quality education and opportunities is critical for progress in all societies, and this is especially true in the Arab region. The region has a lot of potential for growth, but it faces many challenges, like the highest youth unemployment rate globally. Almost half of the region's young people are worried about finding jobs, and 80% are concerned about their education's quality. These statistics showcase the importance of supporting Arab youth, who have consistently shown their desire to pave the way for a better future.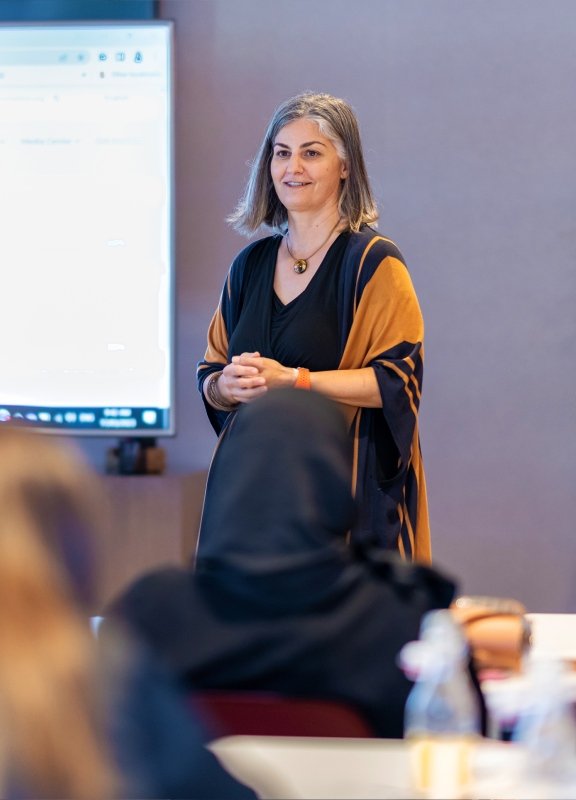 Sonia Ben Jaafar
CEO, Abdulla Al Ghurair Foundation
Chairperson, the Global Council on Sustainable Development Goals
As we look towards the future, it is clear that the world is changing at a rapid pace. Jobs and skills in high demand today will not be the same as those needed in the coming years. To prepare our youth for the challenges and opportunities of the future, we must prioritize and expand access to high-quality education and skill-building opportunities.

About the


Abdulla Al Ghurair
Foundation
The Abdulla Al Ghurair Foundation was established in 2015 with the aim of empowering Emirati and Arab youth by increasing access to high-quality education and skill development opportunities that lead to better livelihoods.
The Abdulla Al Ghurair Foundation is committed to the nexus approach to help achieve the Sustainable Development Goals (SDGs), specifically SDGs 4, 8, and 17. Through its work, the Foundation leverages strategic partnerships to promote inclusive and equitable access to high-quality education, lifelong learning, and full and productive employment and decent work for all in the Arab region.
The Foundation works with implementing partners to co-design high-quality and marketdriven programs and initiatives to empower and upskill Emirati and Arab youth. In 2022, the Foundation continued its commitment to working on its existing programs and launched three new programs that focus on in-demand technical and transferable skills and work integrated learning.
Upskilling
and Career
Readiness
As part of its effort to prepare youth for a rapidly changing labor market, the Foundation has programs specifically designed to help Emirati and Arab youth become more competitive, adaptable, and ready for the future.  
Nomu is a multi-sector youth development initiative that empowers Emirati youth through highquality training opportunities driven by the UAE's priority sectors. It aims to equip youth with the information, skills, and tools they need for success in a digital, knowledge-based economy. 
TechUp is an employment learning pathway that empowers youth with training in diverse levels of in-demand digital skills to prepare for employment in emerging sectors. TechUp provides career coaching and guidance to learners and connects graduates with hiring opportunities, boosting their job prospects.
Siraj is a 6-week-long program which aims to provide 300 Emirati youth with critical skills to enhance their competitiveness and prepare them for the job market. Siraj focuses on developing youth's storytelling skills, identified by the World Economic Forum as future skills.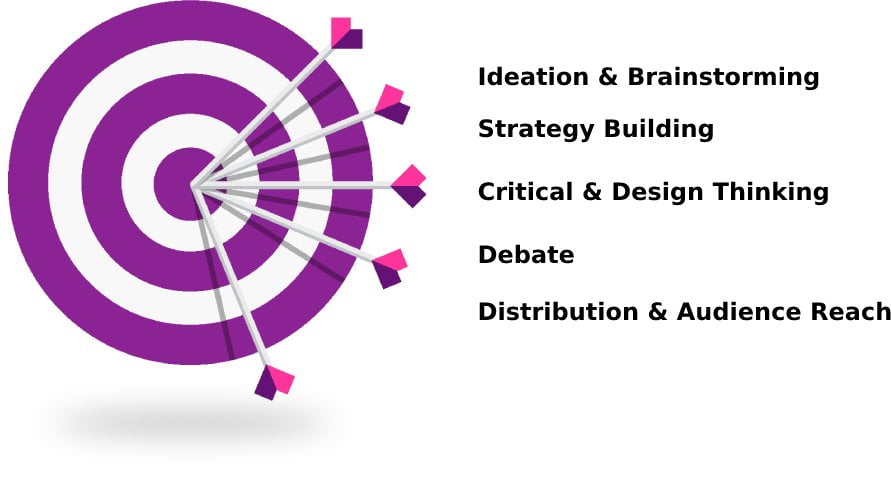 Launched under the leadership of the UAE Prime Minister's Office, Project Hama focuses on enhancing the career-readiness of Emirati female military recruits. Project Hama aims to equip recruits with professional and transferable skills necessary for employment in a variety of fields, including design, project management, and entrepreneurship.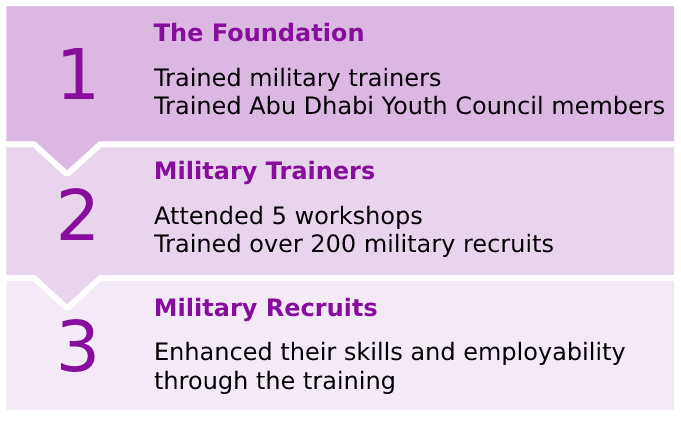 Al Ghurair Young Thinkers Program
The Al Ghurair Young Thinkers Programs (YTP) is an award-winning digital platform that supports Emirati and Arab youth, aged 15 to 35, on their education-to-employment journey. YTP provides opportunities for youth to build transferable skills needed in university and the job market, allowing them to contribute to the development of themselves and their communities.

Strengthening
Access to
Quality Higher
Education

The Foundation collaborates with institutions across the Arab region to help youth become more skilled and competitive in a rapidly changing job market.
The Abdulla Al Ghurair Hub For
Digital Teaching And Learning
The Abdulla Al Ghurair Hub for Digital Teaching and Learning was established with the aim of improving access to high-quality online education for thousands of Arab youth across the region. 
The University Consortium for
Quality Online Learning (UCQOL)
UCQOL is the first regional initiative that was launched to support a group of universities to cooperate and collaborate to strengthen their online programs and make them more accessible for youth.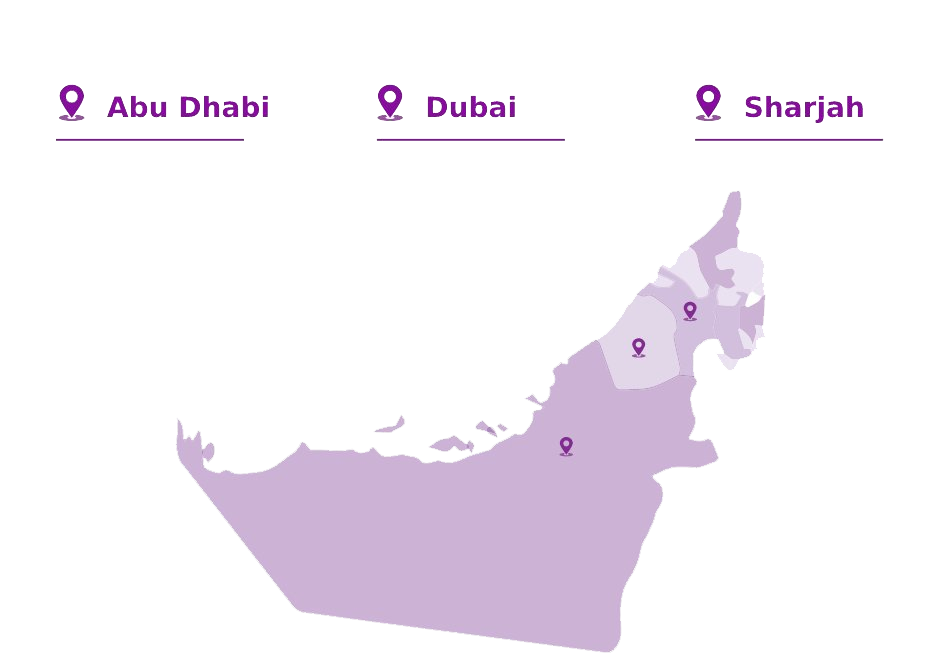 In line with the Foundation's efforts to enhance the employability outcomes of UAE graduates while contributing to the growth of the local knowledge economy, AGF and the University of Waterloo entered an agreement to promote and enhance systematized and comprehensive work-integrated learning in universities in the UAE.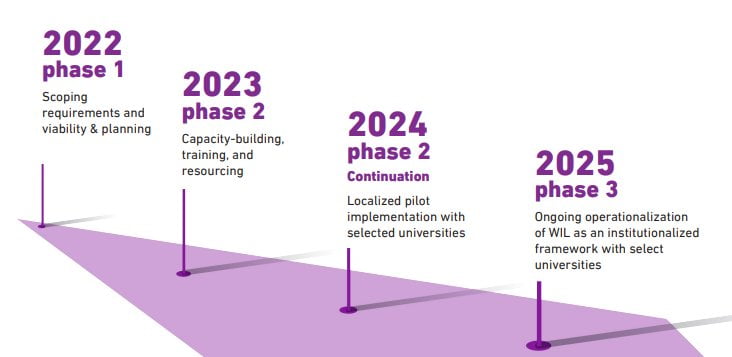 The Al Ghurair
Scholarship Programs
The Al Ghurair Scholarship Programs
The Al Ghurair scholarship programs aim to provide high-achieving, underserved Arab youth with access to high-quality higher education. The programs provide scholars with financial assistance and the academic and non-academic support they need to secure a sustainable livelihood. 
Alignment Of Programs With The SDGs
The Al Ghurair
Foundation
Youth Advisory
Council
The Al Ghurair Foundation
Youth Advisory Council
In line with the Abdulla Al Ghurair Foundation's commitment to empowering youth as key stakeholders, the Al Ghurair Foundation Youth Advisory Council was established to include youth's perspectives as important stakeholders.
The Foundation works to promote thought leadership in the Arab region by offering datadriven expertise in strategic philanthropy, quality education, and talent development. In 2022 the Foundation launched the Al Ghurair Thought Leadership Series to encourage.
The Foundation shares expertise to help build a regional community of evidence-informed decision-makers. By providing policymakers and other stakeholders with policy-focused and evidence-based support, the Foundation has established itself as a regional thought leader.