Navigating the fast-paced reality of current and future economies can be daunting. Often, the mismatch of skills that fresh graduates and young employees possess, and the demands of the job market, prevent youth from making meaningful and productive employment transitions.
To address this mismatch, AGF seeks to create learning opportunities for young people who are attempting to enter higher education or the job market, training opportunities for those currently employed but lack marketable skills, and reskilling opportunities for those looking to make career shifts for improved livelihoods.
In late 2021, AGF launched the NOMU Initiative to empower 25,000 Emirati youth by 2025. NOMU offers high quality training and experiential learning opportunities that are tied to UAE priority sectors in the nation's sustainability strategy. NOMU leverages new and existing partnerships with academic institutions, governmental and non-governmental organizations, and the private sector to design and implement these opportunities. Ultimately, NOMU is harmonizing the ecosystem across sectors to encourage proactive collaboration among stakeholders.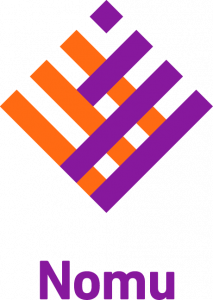 Meaning 'growth' in Arabic, NOMU focuses on preparing youth with the information, skills and tools needed for success in a digital, knowledge-based economy. The initiative will also help youth develop the 10 competencies identified by World Economic Forum (WEF) to succeed in the future workplace.
Providing market-driven and industry-led future-facing educational opportunities, AGF seeks to create learning pathways for young people who range from first job seekers to those looking to reskill to avoid losing their jobs due to automation.
NOMU contributes towards the UAE government-led 'Projects of the 50' agenda and NAFIS program to boost the country's global competitiveness and supply it with young Emirati talents. In so doing, NOMU also contributes to advancing the implementation of the United Nations Sustainable Development Goals (UNSDGs).
NOMU Pathways
Career and
University Readiness

Raise the awareness and exposure of youth to higher education and career opportunities through innovative and technology-driven approaches to information delivery and skill development.

Upskilling and
Future Skills

Bridge the skills gaps and support institutions across the region to provide accredited, industry- recognized certifications to create better skilled and competitive candidates for the job market.

Workplace
Learning

Engage the corporate sector to provide youth with on-the-job experiences such as internships, mentorships and apprenticeships, while also giving youth the opportunity to apply the soft skills they have gained in a real-world environment.
TechUp
TechUp is an employment learning pathway that empowers youth with training in diverse levels of in-demand digital skills to prepare for employment in emerging sectors. TechUp provides career coaching and guidance to learners and connects graduates with hiring opportunities, boosting their job prospects.
To learn more and enroll in the program check the link here.
Siraj
Siraj is a 6-week-long program which aims to provide 300 Emirati youth with critical skills to enhance their competitiveness and prepare them for the job market. Siraj focuses on developing youth's storytelling skills, identified by the World Economic Forum as future skills.
Project Hama
Launched under the leadership of the UAE Prime Minister's Office, Project Hama focuses on enhancing the career-readiness of Emirati female military recruits. Project Hama aims to equip recruits with professional and transferable skills necessary for employment in a variety of fields, including design, project management, and entrepreneurship.
Nomu Women
Nomu Women is a transformative Management Training program designed to equip women with essential skills, fostering personal and professional growth in response to the the imperative need for gender parity in leadership. Covering self-awareness, profile building, effective task and project management, and communication, the program is dedicated to empowering the next generation of female leaders.