scholarships – no new intake or applications as of Fall 2020
In line with SDG 4, ensuring inclusive and equitable quality education for all and promoting lifelong learning by 2030, the Abdulla Al Ghurair Foundation had previously provided over 1000 high-achieving underserved Arab youth with access to relevant and high-quality scholarship opportunities under the Al Ghurair STEM Scholars Program (STEM) and Open Learning Scholars Program (OLS).
By placing significant emphasis on career readiness, the STEM and OLS programs contributed to the realization of SDG 8, to achieve full and productive employment and decent work for all women and men by 2030.
Both programs were designed to equip scholars with the knowledge, skills, and experiences to ensure they can secure jobs, support themselves and make a valuable contribution to their communities.
FULL
SCHOLARSHIP

MENTORING
& ADVISING

COMMUNITY
SERVICE

WORKPLACE
LEARNING

ALUMNI
NETWORK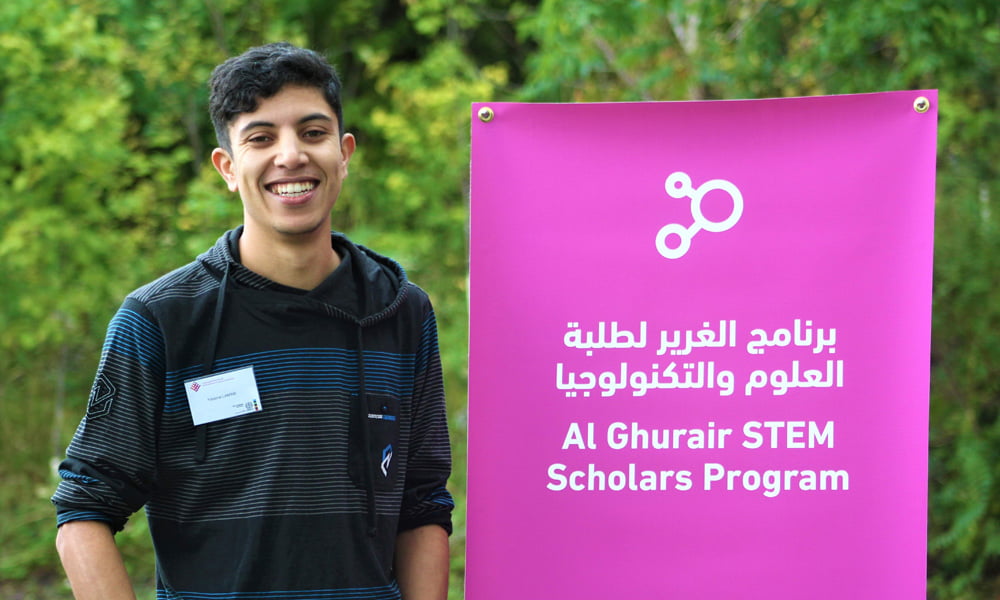 AL GHURAIR STEM SCHOLARS PROGRAM
Since its launch in 2016, the Al Ghurair STEM Scholars Program has provided 648 youth from 17 Arab countries with the opportunity to pursue their undergraduate or graduate studies in Science, Technology, Engineering and Mathematics (STEM) subjects at 15 partner universities in the region and beyond. While student enrollment in this program was capped at the end of 2019, scholars continue to complete their academic programs with full support from AGF until their graduation.
Career readiness is a core component of the STEM Scholars program, which provides unique opportunities for scholars to gain and practice practical skills related to their fields. This includes ongoing career advising, mentorship, internships, skills development, community service, as well as networking and leadership opportunities alongside other AGF scholars and alumni from across the region.
AL GHURAIR OPEN LEARNING SCHOLARS PROGRAM
In 2017, AGF launched the Al Ghurair Open Learning Scholars Program (OLSP) to offer scholarships for online Master's degrees from Arizona State University (ASU) to Arab youth across the region. The program allows scholars to specialize within their industries and builds their professional skillsets through the 38 degree programs selected at ASU.
The program provides scholarship support to 550 scholars from 19 Arab countries, in addition to customized skill-building and professional opportunities. OLSP is no longer awarding new scholarships at ASU as the program focuses greater attention on partnerships and institutional capacity building efforts, but its scholars continue to receive tailored support throughout their educational journey with personal enrollment and success coaches, as well as academic advisors.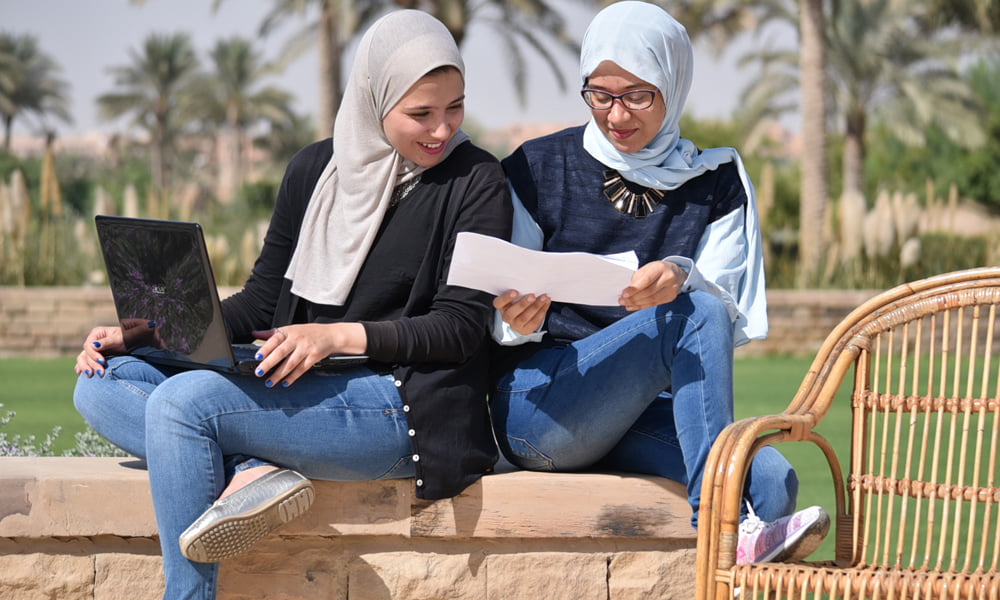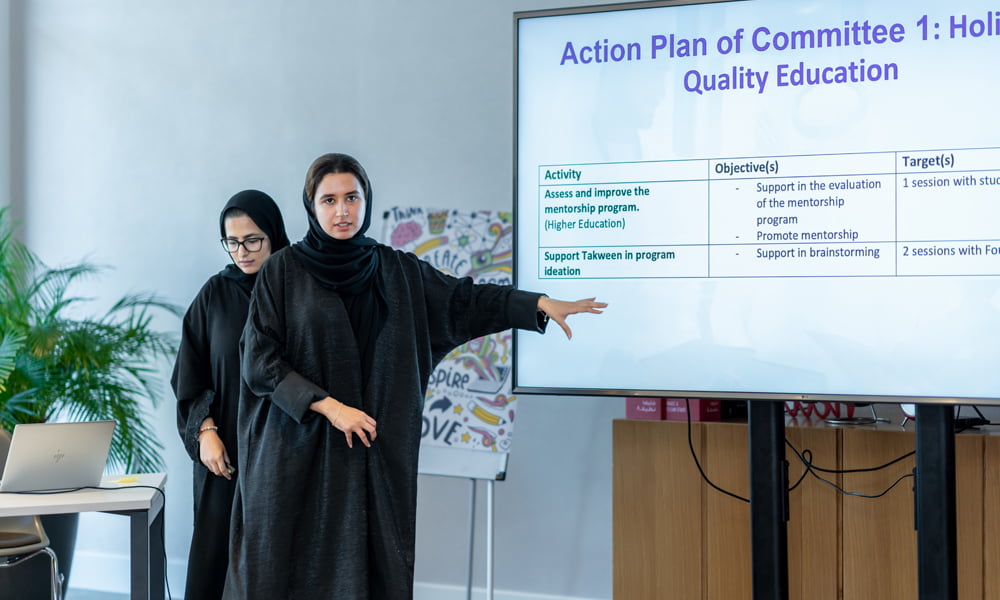 AL GHURAIR YOUNG THINKERS PROGRAM (YTP)
Launched in partnership with the UAE Ministry of Human Resources and Emiratisation (MOHRE) in 2018, YTP is a digital platform designed to support Emirati and Arab youth between the ages of 15 and 35 develop the skills they need to succeed in educational opportunities and in the workplace. YTP is a digital skills platform that aims to provide vital information and tools to youth, including a career assessment tool,  over 35 transferable skill development courses and advising services to help youth make well-informed education and employment decisions. Since its inception, the free-of-charge, bilingual program has reached over 50,000 users from across the Arab region. YTP also serves as a foundational entry point for many NOMU pathway programs.
Massachusetts Institute of Technology (MIT) Innovation Leadership Bootcamp
The first of its kind in the region, the MIT Innovation Leadership Bootcamp was launched in collaboration with United Arab Emirates University (UAEU) and the Massachusetts Institute of Technology. The 10-week intensive program ran from February to April 2021 and brought together 120 Emirati and Arab youth, supported by 15 MIT coaches, to create innovative solutions to address the challenges of youth unemployment in the Arab region. The challenge was in line with the 100 Million Stars initiative launched by UAEU. The budding entrepreneurs participated in a blend of virtual learning sessions and onsite team meetups, as well as online, expert-led sessions highlighting employment challenges, labor market dynamics and entrepreneurship ecosystems using region-specific scenarios.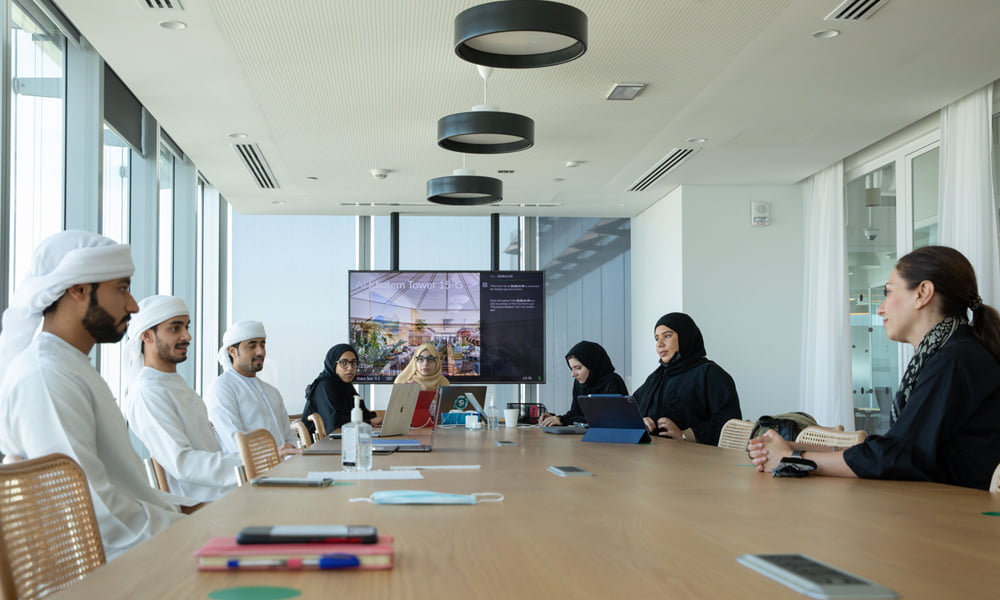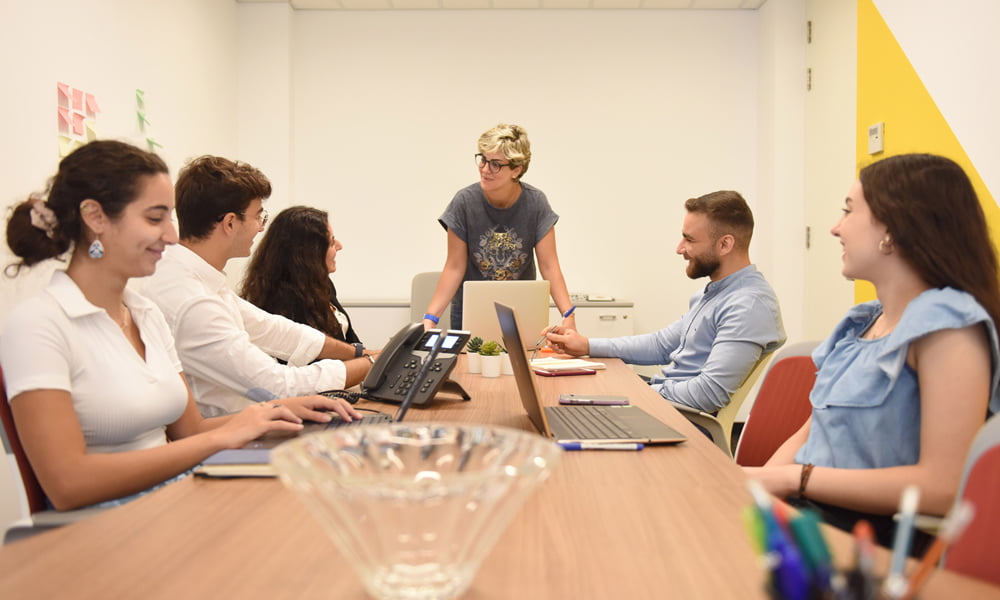 U.S. University Readiness Program (UURP)
The UURP is a multi-stakeholder collaboration between AGF, the UAE Ministry of Education, AMIDEAST and the U.S. Mission to the UAE. The university-geared upskilling program developed the skills of over 100 Emirati high school students from schools across the UAE to navigate the admission process of higher education institutions in the United States. Students take part in an interactive and engaging after-school enrichment program fostering English language competencies and developing communication, problem-solving and critical thinking skills needed to strengthen their prospects of acceptance into U.S. universities.
2017-2019: Blended learning in the Arab World with American University of Beirut (AUB) and American University in Cairo (AUC)
AGF has also collaborated with regional centers of academic excellence, the American University of Beirut (AUB) and American University in Cairo (AUC) as part of a two-year (2017-2019) regional capacity building project for online learning in collaboration with MIT. In keeping with the aim of promoting blended learning for capacity building in the Arab world, AGF trained faculty and instructional designers at AUC and AUB to redesign introductory undergraduate courses, and offer online and blended learning courses in Biology, Computer Science and Mathematics. The courses have benefited approximately 1200 students.