Abdul Aziz Al Ghurair Refugee Education Fund Launched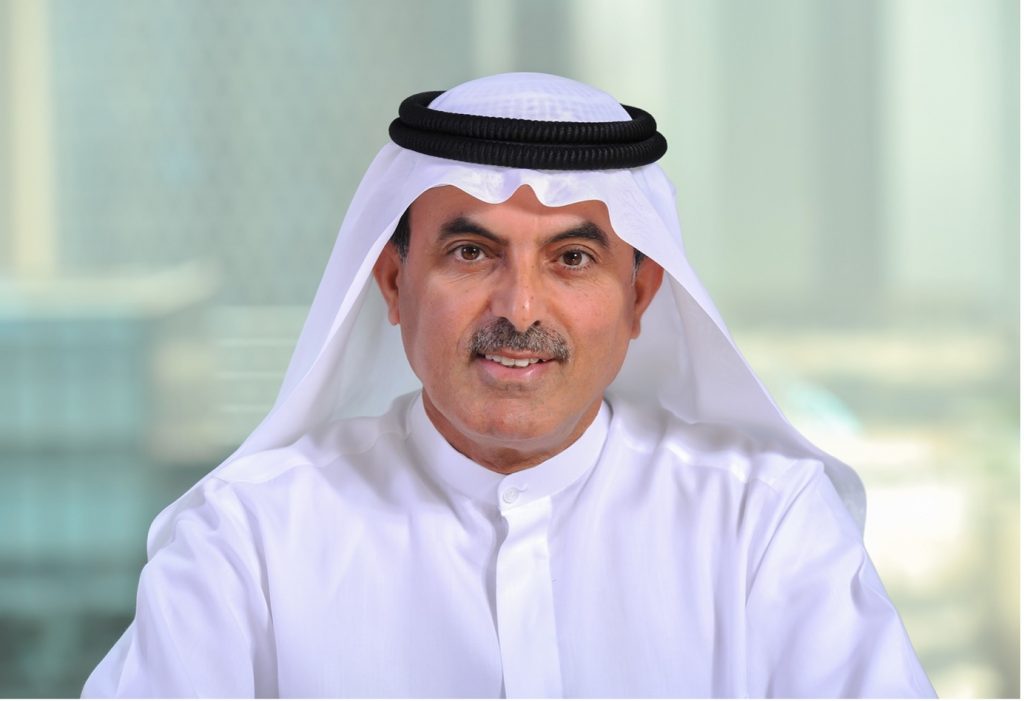 On the occasion of World Refugee Day, His Excellency Abdul Aziz Al Ghurair, Emirati businessman and philanthropist, announced the establishment of the Abdul Aziz Al Ghurair Refugee Education Fund, a new initiative to benefit refugee youth in Jordan, Lebanon and Arab children affected by wars and disasters residing in the United Arab Emirates. The 100M AED initiative will run for 3 years and will support the education of a minimum of 5000 children and youth.
International funding for refugee education has not been able to keep up with the vast need in the largest host countries. Speaking on the occasion, His Excellency Abdul Aziz Al Ghurair said: "I established this fund during the Year of Zayed because I believe that philanthropists have a role in helping to support one of the most acute challenges of our region: lack of education opportunities for young people who need it the most. Young people whose education has been interrupted by conflict deserve a chance to rebuild their lives and have a shot at a good future."
​​​​​​​
The Abdul Aziz Al Ghurair Refugee Education Fund will support high-impact education programs at the secondary, vocational and tertiary levels of education for refugee youth in Jordan and Lebanon. The grants provided by the fund will also support children of families who due to wars and disasters in their home countries, temporarily reside in the UAE but are unable to afford school fees.
The new fund will award grants through a competitive selection process to education institutions and non-governmental organizations working with refugee children and youth from countries affected by wars and disasters.  This first round of grants to partner organizations in Jordan, Lebanon and the United Arab Emirates will be announced prior to the start of the new school year. The next call for proposals will be in early 2019.
According to UNICEF, over 80% of out-of-school children and youth in the region are affected by conflict. The Syrian conflict has severely exacerbated the situation with 2 million children out of school and hundreds of thousands of youth unable to continue their education.
Applauding this initiative, Filippo Grande, the United Nations High Commissioner for Refugees said " We welcome the generous commitment by Abdul Aziz Al Ghurair. This significant contribution is in-line with UNHCR's direction towards a whole-of-society approach where individuals and organizations work hand-in-hand to ensure that people who have been forced to flee are able to rebuild their lives and take control of their futures. The Fund highlights the importance of the Arab world's business community in creating a positive impact through supporting the region's displaced communities."
Commenting on the initiative, Gordon Brown, United Nations Special Envoy for Global Education said "There can be no better investment in the future of the Arab region than to support the education of the most vulnerable – refugee children and youth. I have long advocated for new partnerships and solutions to address funding education for refugee children and youth. This important initiative will make a difference in the lives of thousands of young people and I am encouraged that other business leaders will follow."
Elaborating on how the fund will be managed, Maysa Jalbout, Chief Executive Officer of the Abdulla Al Ghurair Foundation for Education, said: "We are grateful to our Chairman Abdul Aziz Al Ghurair for entrusting the Foundation in developing and administering this important initiative. The refugee education fund will allow us to reach thousands of children through partnerships with education institutions and non-governmental organizations."
2018 is the Year of Zayed in the UAE, marking 100 years since the birth of its founding father, Sheikh Zayed bin Sultan Al Nayhan. This initiative is aligned with the values and legacy of the late Sheikh Zayed, whose humanitarian impact transcended boundaries and sowed the seeds for several of today's philanthropic efforts.