Emergency response to COVID-19 is not the future of online education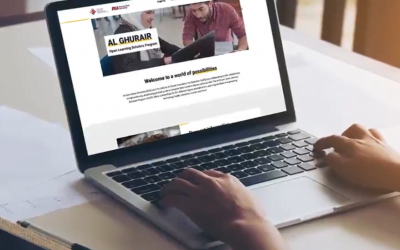 The Covid-19 pandemic and the response from all 22 Arab states to contain the spread of the virus by closing educational institutions is having a profound impact on how education is being delivered and received.  This has resulted in over 13 million university students adapting to fact that the online delivery of courses and programs is the new normal.
What is noteworthy is that this new normal is missing the most important component of quality online learning – the intentional design of courses and programs. In other words, the impressive rapid response to deliver content designed for a physical classroom is simply not the same as a course designed to be delivered through online learning platforms. What we are currently experiencing on a mass scale is not online learning as intended for accessible high-quality educational opportunities. What we are experiencing is an emergency response to provide education during a pandemic using online tools.
The Abdulla Al Ghurair Foundation for Education works with key partners to promote high-quality online education. We purposefully chose to work with Arizona State University (ASU) and Massachusetts Institute of Technology (MIT) because they are global leaders in higher education. ASU offers over 200 fully online accredited undergraduate and graduate degrees, and MIT co-founded edX with Harvard, a platform where MITx offers over 200 courses, and is home to over 20 million learners globally.
Over the last four years, the Abdulla Al Ghurair Foundation for Education has offered over 800 scholarships, including for online programs. All our scholarship recipients are from underprivileged backgrounds who were accepted at top-tier universities based on merit.  Currently, we are supporting over 450 STEM scholars in their transition to online learning during the current crisis. In addition, we have also been working with the American University of Beirut to move their engineering programs online. Our outreach to the higher education community in the UAE and the Arab region is rooted in our vision of assuring greater access to quality higher education to more learners. From our work and research, we know that that the design and delivery of online education requires key investments from education institutions.
There is a pre-requisite level of effort and expertise that is necessary for online education to satisfy the promise of a global solution to help ensure inclusive and equitable quality education and promote lifelong learning opportunities for all (Sustainable Development Goal 4). It requires investments that go beyond the education tools and platforms that can be quickly purchased from EdTech vendors. Education institutions in the Arab world need to invest in multiple components that include appropriate media content, formative and summative assessments mapped to learning objectives, course communication tools and processes, online labs, and thoughtful academic integrity systems that respond to local contexts. Although EdTech solutions provide support for these components, it is the professional educators, instructional designers, and institutional administrators that make online learning an experience that is distinctively different from the online delivery of a course designed for face-to-face interactions.
Although the forced adoption of technology-delivered instruction has had educators transition their courses online in record speed, there are aspects of the new experience that have been problematic. Moving online with equity in mind and assuring operational and connected devices at home in a region where half the countries have an internet penetration rate below global averages is a challenge. Working to purposefully reduce learner anxiety, match tools with teaching philosophy and learning outcomes, and constructing appropriate assessments are just a few pedagogical issues that are being attended to by educators and students.
Many educators are rushing to simultaneously digitize their course content and humanize the transition to online learning for students with little design training for online learning. The transition to online teaching and learning is not something that can or should be done overnight. It requires strong instructional design skills, which were difficult to find in the region until recently. Yet, educators across the Arab region have done it because they are dedicated professionals who are addressing an unprecedented disruption to help ensure the continuity of classes.
As parents and learners, we need to be supportive and patient with educators and educational institutions who are working as fast as they can to respond to a difficult and impractical situation. As a regional community, we share an ambitious vision for the future of our youth. As such, we need to demand a shift in the inertia of education systems. We need to be more informed and call for a permanent transition to purpose-built flexible teaching modalities that better serve the diverse needs of learners in different contexts. That includes a shift to high-quality online education for all.
Dr. Sonia Ben Jaafar, Chief Executive Officer, Abdulla Al Ghurair Foundation for Education